Hi there!
Merriam Webster's on-line dictionary says that self-control is "restraint exercised over one's own impulses, emotions, or desires."  
I kind of regret going a bit overboard on the religious aspect of the Fruit of the Spirit.  I think all of these things, "love, joy, peace, goodness, kindness, gentleness…" apply to all of us, regardless of faith or non-belief.
Alain de Botton wrote a controversial little book called, Religion for Atheists: A Non-believer's Guide to the Uses of Religion.  Both sides gave him a lot of slack for it.  
The Christians thought he shouldn't be picking and choosing bits of the Bible to fit his liking, and removing God entirely from the picture;  while, the Atheists were totally offended at the thought that the Bible might actually have something to teach them about how to live a good life.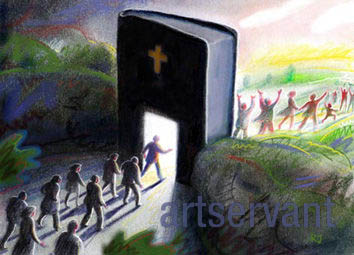 An even more controversial book written some 2000 + years ago.
Being Christian, I of course believe that life is better with God, than without Him.  That's the choice I have made for my life.
"For his anger is but for a moment, and his favor is for a lifetime. Weeping may tarry for the night, but joy comes with the morning"  (Psalm 30:5).
And so, self-control is "restraint exercised over one's own impulses, emotions, or desires."
I confess I am not so good at this – My excuse is that I am French-Italian, or at least these are the parts I feel spill out, and so I feel like I have this hot Latin blood that will not be restrained or controlled.
I do sometimes feel as though, inside of me, there is this 'power' or 'spirit' that tries to keep me from saying too much.  I can feel the hesitation in my voice, and thoughts, and mind, and yet, I keep going!
It's almost ridiculous how much I lack self-control.  I suppose I do get it right on occasion. But, those occasions are more in e-mail form.
I have learned that when I feel like shooting off an impulsive response, I need to shut the computer down, take a few deep breaths, get a glass of scotch (kidding), and let my thoughts simmer.  I am then better prepared to answer.
But, when the person is right in front of me – totally different story.  I just plain out share too much of my inner thoughts, thoughts that should be kept to myself!
Do you do this?  Maybe we could start a support group?  Monthly meetings to be held in the Pub!
Speaking of pubs, I have always wanted to change the lyrics to 50 Cent's "In da Club" to "In da Pub."
So here goes:
Go, go, go, go go, go, go, shorty
It's your birthday
We gonna party like it's yo birthday
We gonna sip Bailey's like it's your birthday
Hey, and we didn't even know
It wasn't your birthday!
[Chorus: x2]
You can find me in the pub, bottle full of bub
Look Patti I got the craving for a sub, you like subs?  
I'm into the hot peppers, I ain't into eating grubs,
So come give me a hug, 'cos I'm 'bout to leave the pub

It probably needs a bit of work…But, it does have more of a Canadian feel to it, though doesn't it?  (Be kind!)
Oh dear, see lack of self-control in full force!!
I think that about does it for today's installment of Random Acts of Love.
If you didn't make it through, God bless you, and if you did made it through, may God bless you even more than those who did not!  You need it!!!
Love,
Ellie